Asia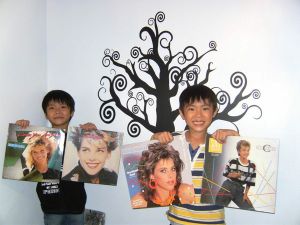 Her hits were at the top of hit parades of Belgium, Spain, all Scandinavian and East European countries, and the popularity of Caroline in the Soviet Union could not be measured by any hit parades.
CCC is popular not only in Europe, Latin America, countries of ex-USSR, but in Asia as well. Pop- stars of Vietnam, China & Japan sing her hits.
ThereR17;s no other singer in the world like Carolina whose songs sing so many disco-stars throughout the world.
Those who can help us to develop our site will get the unique DVD disc. THE VOICE OF ASIA To get more info about this disc you can write us on our e-mail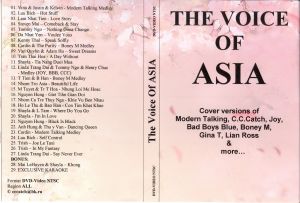 The collection «The Voice Of Asia»
Track samples of the collection «The Voice Of Asia»
Bad Boys Blue
ABBA
Bad Boys Blue & C.C.Catch mix
Bad Boys Blue & C.C.C.atch & Modern Talking & Joy
Bad Boys Blue
Joy
Laura Branigan
Vanessa Paradis
Patricia Kaas
Modern Talking
Boney M
C.C.Catch & Bad Boys Blue & Joy & Modern Talking
Lian Ross
Modern Talking & C.C.Catch & Bad Boys Blue & Joy
Gina T

Video from YouTube.com
http://www.youtube.com/watch?v=ulzKFRO83s0
http://www.youtube.com/watch?v=R59hwhIkpIY
http://www.youtube.com/watch?v=VJdlwXKUzZM